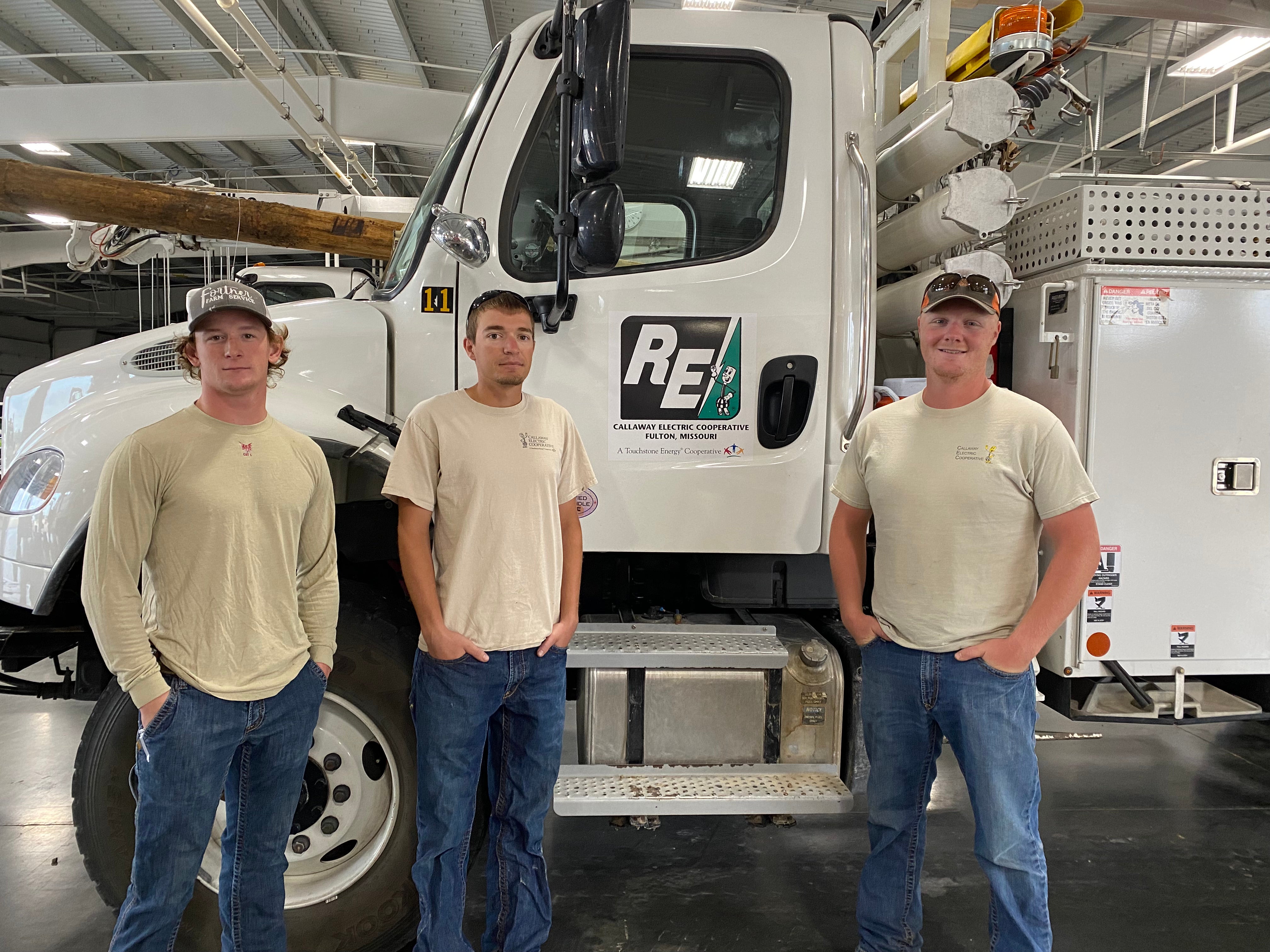 Callaway Electric Linemen Attend AMEC's Transformer School
Kyle Overkamp, Blake Stock and Trent Rowland, employees of Callaway Electric Cooperative, Fulton, attended AMEC's Transformer School at the AMEC Training Center on August 23-25 in Jefferson City.
Ken Puetz from the Solomon Corporation in Solomon, KS, as well as instructors from AMEC provided classroom and hands-on instruction on transformer identification, types of transformers (overhead and underground units), anatomy, theory, nameplates, installation, vectors analysis and single-phase/three-phase transformer connections.
AMEC is the service organization for the state's 47 electric cooperatives which serves more than 560,000 rural Missourians.