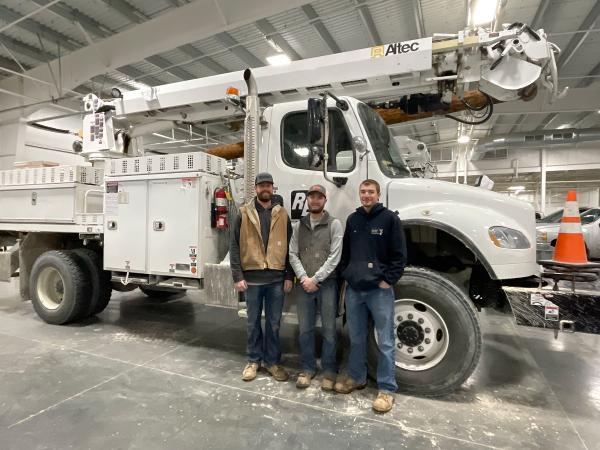 CEC employees Josh Montague, Colby White and Kyle Overkamp, recently participated in AMEC's Regulator, Oil Circuit Recloser (OCR) and Capacitor School at the AMEC Training Center in Jefferson City.
The linemen learned about such topics as voltage regulation, load reduction, operation/maintenance of high voltage regulators, OCRs and capacitors, proper fusing coordination, system coordination and basic applications of the latest technology available for electronic regulator and OCR controls.
AMEC is a service organization for the state's 47 electric cooperatives which serve more than 560,000 rural Missourians.