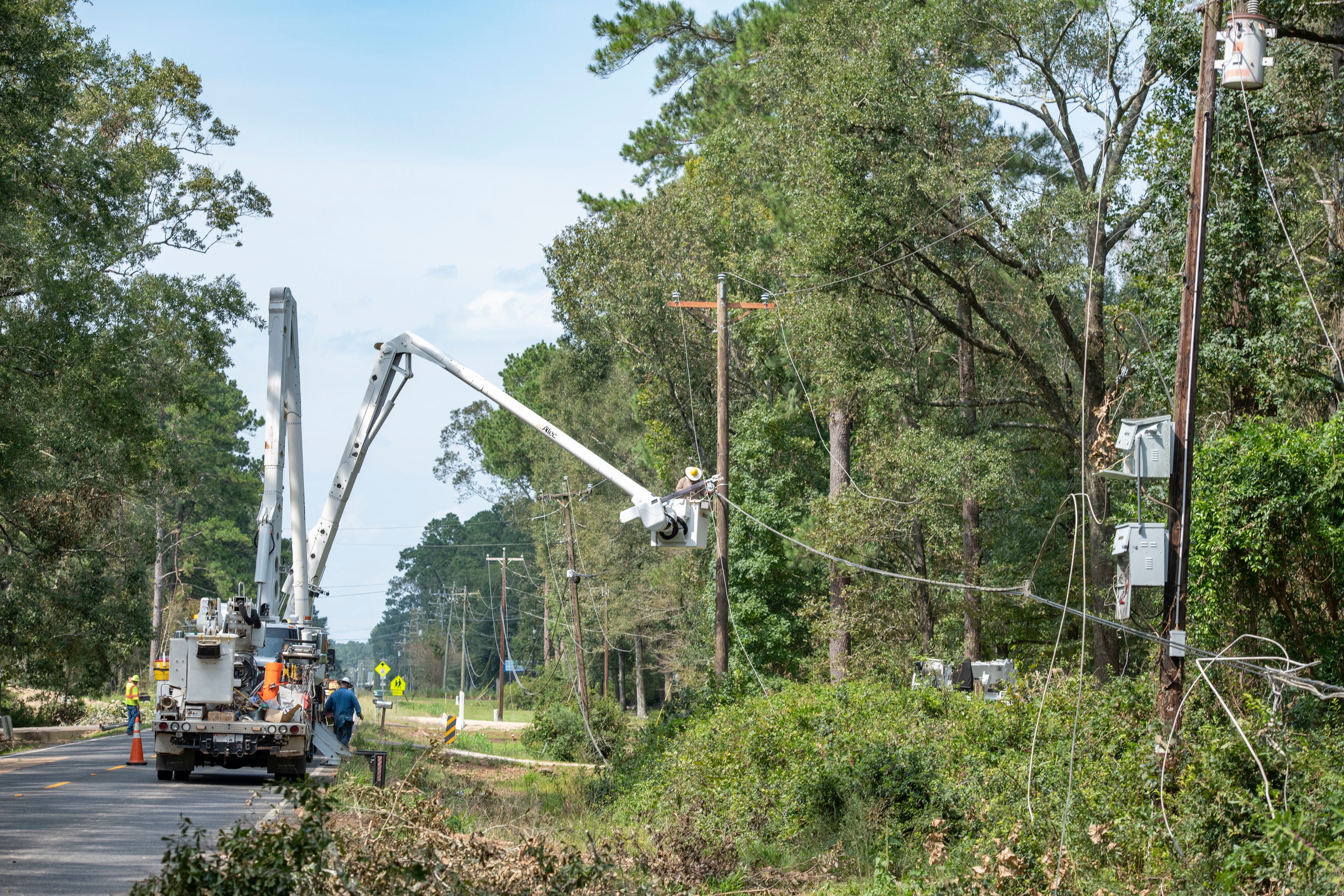 Missouri lineworkers in restoring power after Ida
The work of Missouri's electric cooperative linemen continues in Louisiana as they help restore power to members of Dixie Electric Membership Corporation (DEMCO), Baton Rouge. The lineworkers have been met with an abundance of Southern hospitality as they work long hours in challenging conditions to turn all the lights back on.
DEMCO's 9,000-mile system suffered extreme damage leaving most of its 112,000 members without power after Ida hit more than one week ago .The swampy, difficult terrain and sweltering conditions make the restoration efforts that much more challenging.
Their work hasn't gone unnoticed as they've been buoyed by locals. While Gascosage Electric Cooperative crews were working on lines southeast of Baton Rouge, drivers dropped off multiple bags of drinks for them to enjoy. Tri-County Electric Cooperative lineworkers were treated to a rib-eye lunch between changing out poles, and Black River Electric's crew got burgers and fries from a local restaurant. 
The lineworkers' days are long and tiring with breakfast starting at 5 a.m. and dinner ending at 10:30 p.m. In between their focus is only on restoring power. DEMCO had more than 86,000 members without power when they arrived on Wednesday. As of Tuesday morning that number is around 4,000. 
However, their work is far from done. As the number of outages go down, the difficulty of repairing each outage will increase.
Missouri's 173 lineworkers are joined by hundreds of other cooperative lineworkers from Kentucky, Oklahoma and Florida as well as contractors from across the county.
Missouri's restoration efforts in Louisiana are spearheaded by the Association of Missouri Electric Cooperatives. The Jefferson City-based association represents all 47 of Missouri's electric cooperatives.